Listen:
ADHD Focus: College Prep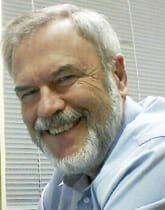 Podcast: Play in new window | Download
Do you worry about how your ADHD child will do when she/he goes off to college? Do you wonder how you can give him/her the best preparation for demands of living away from you, not to mention the college academics?
Dr. Theresa Maitland has over 45 years of counseling/coaching experience, the last 24 years at a college specifically assisting students who are struggling with those exact challenges. She has written 3 books, including Ready for Takeoff, the Transition from High School to College for parents, and On Your Own, College Readiness for teens (co-authored with Patricia Quinn MD). She was one of the first professionals doing ADHD coaching in this issue, and soon realized it had to include families, not just students. She is open to receiving questions by email at [email protected] In this show we discuss to best ways to prepare adolescents and their parents for the move to college life and academics. Listen and learn!