Listen:
Enlightenment of Change – Tips to Prepare for 2018 Tax Season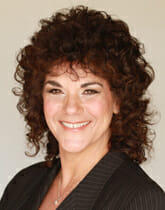 Podcast: Play in new window | Download
Connie's motivational quote today is by, ~ Read on a Sign
Dear IRS: I would like to cancel my subscription – Please remove my name from your mailing list."
How many of us would love to be able to take our name off of the IRS list? If only!!!
Tax laws seem to change like the weather and keeping up with proper information is not an easy task for a licensed CPA, let alone just a regular citizen!
Is the CPA the only expert needed when thinking about taxes, and maybe more importantly, trying to lower our tax burden legally?
Today your host, Connie Whitman, speaks with Vlad Zherenovsky.  Vlad is going to share some strategies and ways to approach tax season so you can put a real plan together to help you and your family maximize your income.
Vlad is the CEO of Kraner, LLC and has more than 15 years in his role as a wealth manager. He has been in the trenches with families – and helped them forge ahead with key strategies. Getting properly prepared for your taxes will make all the difference in the world. Get ready for some key strategies for steps you can take right now to handle tax season like a pro.
website:  www.Kraner.com
Email:  [email protected]Kraner.com