Listen:
The DNC Suing Is Like the Tail Wagging the Dog!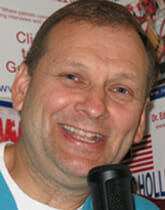 Podcast: Play in new window | Download
Last week the Democratic National Committee sued the Russian government, the Trump campaign and many individuals because Hillary Clinton lost the 2016 presidential race.  Well, well, well isn't that something.  Doc Holliday digs into this new political rock splitting event and he gives his insights to why it is being done.
Not only does Doc Holliday tell what he believes motivates the democrats but he also plays some news clips to help better explain what is happening.  Doc also explains why you should be asking your candidates running for office about blockchain technologies.  Click on for a show explaining what is driving the democrats to sue!