Listen:
Is a Miracle About to Happen in North and South Korea?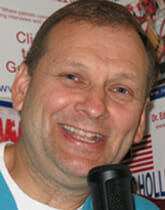 Podcast: Play in new window | Download
President Trump has moved mountains that haven't budged in decades just to get the two national leaders of the Koreas to the talking table.  Relations are thawing, melting, or any other word you might want to call it.  6 months ago no one would have ever suspected that in the spring we would be talking about denuclearization of North Korea.
Will it happen?  And if it does will that be a miracle?
Listen to Doc Holliday as he unfolds what has led to this time in history and how this summit shapes up.  Doc also comments on the Federal Judge Ellis in Virginia and the judge's take on the Manafort trial.  And an interesting Kanye West follow up from last week's show.  Click on now for a show full of rock splitting politics!