Listen:
Beyond High School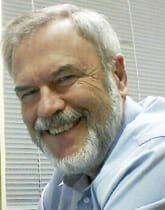 Podcast: Play in new window | Download
Here are more answers to the FAQs on the "High School to 'after' transition" for students and families dealing with ADHD – a parent's role is coach, not player; what teens wish parents had done to help the transition; important facts about medications at college. Dr. Theresa Maitland returns to discuss these topics and more.
She has over 45 years of counseling/coaching experience in this field. She has co-authored 2 books with Patricia Quinn MD – Ready for Takeoff, Preparing Your Teen for the Transition from High School to College for parents, and On Your Own, College Readiness Guide for Teens with ADHD/LD. Her work as one of the first professionals doing ADHD coaching with students has grown to include families as well. She is open to receiving questions by email at [email protected]. In this show we continue our discussion on the best ways to prepare adolescents and their parents for the move to what comes after High School. Listen and learn!