Listen:
A Story of a Wounded Warrior's Journey Towards Healing & Redemption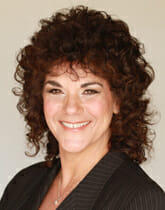 Podcast: Play in new window | Download
Connie's motivational quote today is by, – George S. Patton
"The real hero is the man who fights even though he is scared."
Men and women go to war every day, many come home but many do not. Do you think we do enough for our veterans? Do we provide enough support once these hero's come home after seeing unthinkable things?
Today your host, Connie Whitman, speaks with David M. Salkin.  David is helping to raise awareness for our military veterans in many ways. Recently he has written a book called Battle Scars, which is an inspirational story of a wounded warrior's journey towards healing and redemption
A True Renaissance Man, David is an author, gourmet chef, wine connoisseur, scuba diver, Master Graduate Gemologist, and elected local-government official for 24 years.
David is the author of fourteen published thrillers in various genres and his books have received Gold and Bronze medals in the Stars & Flags book awards. David has appeared as a guest speaker all over the country, including three times as a panelist at Thrillerfest in NYC.
When not traveling, diving, cooking or writing, Salkin works with veterans. He's an associate member of the Philip A. Reynolds Detachment of the Marine Corps League and the Veterans Community Alliance.
Website:   www.DavidMSalkin.com
Email:  DMSalkinAuthor@gmail.com