Listen:
How To Stop Letting Your Business Run You with Paul Maskill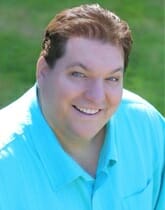 Podcast: Play in new window | Download
Are you running your business, or is your business running you?
Today, Steve Kidd is joined by Paul Maskill who is going to talk to us about transitioning from being a business operator to being a business owner & CEO.
"I help business owners transform their business so the business can thrive without them so that they can make more, work less and achieve ultimate freedom while increasing the value of their business." — Paul Maskill
Listen in to know more about:
1. Difference between being a business operator and being a business owner & CEO
2. The roadmap to becoming the Owner and CEO or your business.
Don't miss this episode of Thriving Entrepreneur!