Listen:
Mindset – Go From Defeated To Successful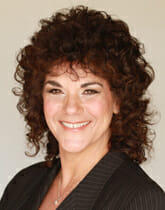 Podcast: Play in new window | Download
Connie's motivational quote today is by, – Art Roy Remy
"Life begins at the end of your comfort zone."
Love this quote.  How many of us stop just before we achieve a goal?  We feel like it will never happen, so why bother?
I believe it is the Marines who say, "when you think you have no more to give, you actually have 40% more in reserves."  I think of this mantra often, when I am ready to throw in the towel out of frustration because things don't happen fast enough.  So I stop, regroup and push on.  The funny thing is I always have that extra 40% in reserve to complete the task I had set out to achieve. It works every time!
So why do we stop short and throw in the towel so easily at times?  Well, today you are in store for a treat as your host, Connie Whitman, discusses mindset with Dr. Samantha Madhosingh.  Dr. Samantha shares some tips on how to go from defeated to success.
Dr. Samantha is the founder and CEO of ElevateHER, an organization serving leaders in business and in life by providing key strategies to rewire their brains, achieve mastery in mindset, communication, & relationships.  Sign me up…right?
Dr. Samantha is passionate about assisting corporations with becoming THE place to work for both men and women, and attracting and retaining the best workforce. She provides leadership training & executive coaching for business organizations ready to breakdown cultural, gender, and other unconscious barriers to transform their leaders, teams, and staff into an inclusive, high performing, innovative, and engaged team.
Dr. Samantha is a frequent media contributor and sought-after expert for both local and national media, and has appeared on CW, FOX, NBC, CBS, Emotional MoJo, Daytime and Heart&Soul.
In addition to her resent bestselling book, Strike it Happy! 101 Reflections to Revolutionize Your Life, she also authored several other relevant books for our time.
Website:  www.askdrsamantha.com