Listen:
Today Is YOUR Day Of Transformation with Kenya, Lisa & Matt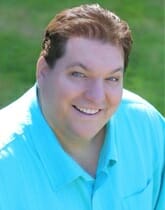 Podcast: Play in new window | Download
Today, we have some really exciting and big guests that are going to be in
the show today who are going to share with you some amazing and
mind-flowing things about transformation. We have one of our new
bestselling authors, Kenya LaShelle Elliott, then we have the amazing Lisa
Nichols and our very good friend Matt Gil.
All of us are in the process of transforming into something. Sometimes
it¹s good. Sometimes it¹s bad. But I believe that most people have a goal
that is positive and powerful.
Join Steve Kidd and his guests on Thriving Entrepreneur so you can
understand the whole concept of what it¹s going to take for you to
transform. Get your pen and paper so you can take some notes!