Listen:
How To Transform Your Life By Cultivating Self-Love with Tracy and Shawna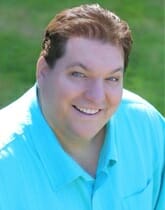 Podcast: Play in new window | Download
Today, we are joined by two of our amazing best selling authors, Tracy Vitalo-Harwell and Shawna Seymour who will be talking to us about how self-love can genuinely change your life.
It is crucial that you understand and recognize the importance of loving yourself and how it affects the love that you give/receive to/from other people. Self-love really serves as a motivation for you to take good care of yourself physically, mentally and spiritually.
You should be okay to fall behind. The key is just to keep getting back up even on the days when you don't feel like it. —Tracy
Know that you are worthy of everything that you want in life. If you're willing to do the work, anything you want in life can be yours. —Shawna
Join Steve Kidd as he interviews Tracy and Shawna on Thriving Entrepreneur.