Listen:
Controlling Your Unconscious Mind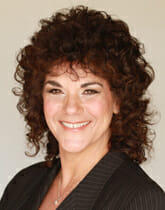 Podcast: Play in new window | Download
Connie's Motivational quote is by Carl Jung – "Until you make the unconscious conscious, it will direct your life and you will call it fate."
Would you let a stranger govern your thoughts?
I don't think so, but here's the thing …. research shows that the unconscious mind is in charge 90% of the time and actually runs our life?
But here's what makes that kind of scary, the unconscious and conscious mind could have two very different agendas? When they do, a battle ensues between the two minds that can bring on stress and negative thoughts,which can ultimately lead to patterns of behavior, that can create dysfunction in our lives.
And, by the way – Yes, you guessed it; our unconscious mind affects much of our physical health too. Yikes!
Conflicts between unconscious and conscious beliefs create stress. When the body is stressed, the immune system is triggered to cope and can't pay attention to keeping its regular functions of keeping us healthy.
If we can reset our unconscious beliefs so that they are in alignment with our conscious mind this will reduce stress, allowing our immune system to do its job of keeping us well.
So how do we gain control over our unconscious mind?  How do we allow our immune systems to do their job?  Today you are in store for a treat where these questions and many more will be answered!
Today, your host Connie Whitman, speaks with Sally Tennant.  Sally has more than a decade of training and working with clients in various healing and energy methods.  Her energy work has led her to her current practice, Healing Through Your Mindset, LLC and the creation of The Enlightenment Technique.
The Enlightenment Technique is a quick and easy method to identify and "reset" limiting subconscious beliefs and patterns of behavior that cause stress in the body and hardship in life.  This technique combines the use of quantum physics, clinical kinesiology (muscle testing) and energy psychology.
For her work in health and wellness, Sally has been featured on CUTV Talk Radio and was named CUTV News Woman of the Year in 2016. She is a member of the Association for Comprehensive Energy Psychology.
Website:  www.healingthroughyourmindset.com
Email:  [email protected]