Listen:
Mindful Dreaming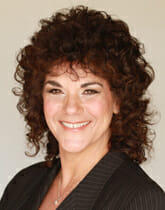 Podcast: Play in new window | Download
Connie's quote of the day is by Kailin Gow:
"Dreams, my mother always told me, represent part of our unconsciousness–the place where we store the true parts of our soul, away from the rest of the world." 
Dreams…do you remember your dreams in the morning?  Or perhaps you don't think you dream at all?  We are all intrigued by dreams, what they mean and how they hold hidden secrets for us to unfold.
There are many books on dreams. What makes Mindful Dreaming different?  Today your host, Connie Whitman, speaks with Clare Johnson.  Clare combines the principles of mindfulness with a fresh approach to lucid dreaming. She explains what dreams are and why they are important, how to have lucid dreams, how to transform nightmares and heal the past, and she helps improve sleep quality to wake refreshed. The result is a step-by-step guide for understanding dream language, waking up in our dreams, and transforming our dreams to improve our waking lives.
Clare and I are going to dig deep into dreams and discuss all the things mentioned and how exactly they can improve our waking lives.
Tell Mr. Sand Man to stand by as we explore this fascinating topic.
Website:  www.DeepLucidDreaming.com,
Want to reach Kailin?  Just visit the site and click on Contact!