Listen:
Harness The Power of Lucid Dreaming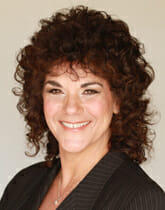 Podcast: Play in new window | Download
Connie's Motivational quote is by Roxana Jones:
"Oh, if you would only allow your heart to teach your mind all the wisdom you already know…"
Our heart can ache, be broken, skip a beat, swell with joy, and flutter when we fall in love.  We can all visualize and describe the feelings of our heart.  Do you ever think about your heart as an organ and how it keeps us alive and healthy?  Do you think about your heart every time you devour a Big Mac or a half of a pizza, followed by a huge ice cream sundae?
Do you think that the body/mind connection can impact your health…positive or negatively?  Is there even a connection between the two?
Today, you host Connie Whitman, speak with Dr. Kavitha Chinnaiyan.  Dr. Kavitha is an integrative cardiologist, advanced imaging specialist, and director of Advanced Cardiac Imaging Education at Beaumont Hospital, Royal Oak, Michigan. She also serves as Associate Professor of Medicine at Oakland University Beaumont School of Medicine in Rochester, Michigan.
Dr. Chinnaiyan has been featured in the "Best Doctors of America" and has served on several national and international committees. She has been a spokesperson for the American Heart Association and served as the co-chair of "Go Red for Women," sponsored by the AHA.
The insights of her spiritual path have transformed her medical practice, where it is no longer enough to address heart disease (or other chronic illnesses) without addressing a root cause of suffering: identification with the body-mind.
She combines her medical expertise with Eastern wisdom to promote wellness and freedom from suffering.  Dr. Chritiane Northrup writes, "Reading The Heart of Wellness is like bathing in a sea of warm healing waters…loaded with truth, inspiration, medical wisdom…must reading for anyone who wants to truly understand what it means to live whole heartedly"
Website:  www.kavithamd.com