Listen:
The World Is Waiting for You To Share Yourself – Share You! Featuring Kathy Kidd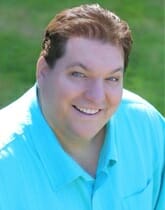 Podcast: Play in new window | Download
The world is waiting for you to share yourself. There is someone that needs you to share what you have learned so far. We all have something to share but often we allow excuses or life circumstances to get in the way of giving our gifts to the world. People in need of an answer, someone that is looking for a way out needs the answers you can give. There is someone who needed you to share your answer last week last month last year, but they are still making the same mistake because you haven't shared your message yet.
Listen in as Thriving Entrepreneur host Steve Kidd is joined by his amazing wife Kathy Kidd as she encourages you to – Share You !