Listen:
Dancing In The Street for Kindness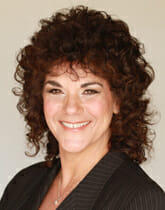 Connie's motivational quotes for today is by ~ Steve Maraboli
"Live your truth. Express your love. Share your enthusiasm. Take action towards your dreams. Walk your talk. Dance and sing to your music. Embrace your blessings. Make today worth remembering."
You have seen the headlines of abuse, disrespect, and down right horrible behavior at work, within our government, in our cars, and the list goes on and on.  When does it STOP?
Well I'm delighted to tell you that one organization has taken control of sharing kindness and love across the world.  Did you know that dancing is directly linked to kindness?  "Life Vest Inside" is a non-for-profit organization that knows how to get everyone dancing in the streets.  They do not think small either; they accomplish this across the world!
Would you like to be part of this movement where dancing, kindness, good health and love is spread across the world this time every year.
Today your host, Connie Whitman, is very excited to speak with Terese Rolke, and Sherilyn Przelomski who are both active members with "Life Vest Inside."  Wait until you hear what their mission and ideas are as to how to spread kindness around the world.  It's easier than you may think.   Are you ready to learn how you dance your way to kindness?
Website & Registration Page:  www.DanceForKindness.com
Website:  www.LifeVestInside.com
Terese Rölke Emails:  TereseMR@gmail.com