Listen:
Own Your Power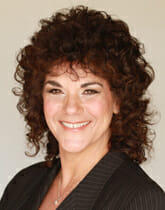 Connie's Motivational quote is by Dwayne Johnson (aka The Rock)
"Don't be afraid to be ambitious about your goals.Hard work never stops. Neither should your dreams."
No matter your definition, there is something about this term "personal freedom" that sounds really good!  Right? Wouldn't you like to clarify what your personal freedom looks and feels like? I know I do!
Today your host, Connie Whitman, speaks with Helen MacMillan, Founder & CEO of Helen MacMillan Coaching.  Helen is a 'Modern-day Emancipator' who helps high achieving individuals create and sustain the personal and professional freedom they desire – and yet so often eludes them.
Helen's mission is to equip those individuals who are ready to make a profound SHIFT with the mindset, skill set and healing, that allows them to powerfully and authentically create success from the inside out, using their deepest truth and wisdom as their guide.
Helen combines her strong intuitive healing abilities with the practical expertise and wisdom gained from building 3 successful businesses, being married (twice) and raising 3 boys (while maintaining her sanity) to help her clients create a life they LOVE with ease and grace.
Website:  www.helenmacmillan.com