Listen:
Mississippi Is the Last U.S. Senate Race in the Mid-term Elections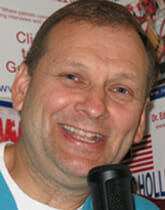 Podcast: Play in new window | Download
President Trump is coming to Tupelo, Mississippi where Rock Splitting Politics originates every week.  He is coming to host a rally for Cindy Hyde-Smith who is the appointed Republican U.S. Senator seeking to continue her post.  But the race is turning nasty and she has made some self inflicted political wounds that the liberal mainstream media has seized upon.  Can she win?  Doc Holliday explains how the race is going and plays a clip from the statewide Paul Gallo Show (start listening at the 2nd hour 37 minute mark) where he discusses with Paul how the race is so important for our entire nation.Click on now to hear this exciting show and for our Mississippi listeners, please get out and vote in the runoff Tuesday, November 27th! Welcome to Tupelo President Trump!