Listen:
Be The Best You with Katrina Hector and LaTrivia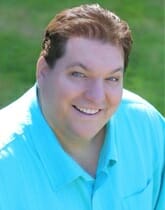 Podcast: Play in new window | Download
There are many elements to being the best version of yourself. We have to learn from others, we need to overcome the pains of the past and we need to always keep ourselves in motion.
Today Steve is joined by 3 amazing best selling authors to help you be the best you.
Katrina McGhee uses the experiences she learn as a chief level executive to help you uplevel by standing on her shoulders and growing yourself. Listening to Katrina you will learn to Be Bold, Be Brilliant, Be You.
Hector Abreu shares a heart wrenching story of the childhood abuse he went through to help you see that you too can overcome the past and live in Victory just as he did in his book Abandoned in a Hammock
LaTrivia Grady encourages you that now is your time to Go Get Your Go. It is time to get your life off pause and get out there and get it done.
All of us have issues in life but as we learn from the greatness of others, overcome the abuses and hurts of our past and keep out life in active and alive we all can live as Thriving Entrepreneurs. Listen in as Steve shares these amazing Best Selling Authors with you. Now is your day to Be The Best You