Listen:
Is Your Tribe on Your Team with Don Crowther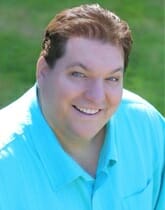 Podcast: Play in new window | Download
What do the people you want as clients think of you? Do they see you as a member of their group or as an annoying outsider that is always trying to sell them something? OR  do they recognize your name but have no idea what you do?
When we think of approaching our potential clients, often we get it wrong from the start.  We need to truly be a contributing member of our "tribe."  Our tribe is the group of people just like us that could be our potential clients.  However, people don't care how much you know until they know how much you care.
We all know the type of person we don't want to be perceived as.  That person who enters a room and immediately begins selling you something.  The kind of person who corners you in a social situation to "pitch" you.   You know you don't want to be this person! You know you don't want to be that person everyone avoids. LOL
Now ask yourself; how is my approach and presence on social media?  What we want is to be the person everyone seeks out.
How do we do that?
To start with, we need to approach our online presence with a spirit of giving.  We need to be a contributing member of your tribe.
What you want is for all of the members of your tribe to be on your team.  You want them to refer people to you when they have a need you can meet.  How do we do that?
Social marketing and online marketing expert Don Crowther is going to share some insights with us on how to really be present and effective in your social media.
Learn how you can add benefit to your tribe and how you can create a presence that makes people want to be on your mailing list and interact with you.
Let Don and Steve show you how to make all of your tribe part of your team!