Listen:
Managing Your Manager and Controlling Your Narrative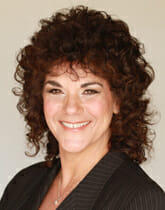 Podcast: Play in new window | Download
Connie's motivational  quote today is by ― John Maxwell
"Leaders become great not because of their power but, because of their ability to empower others."
The saying goes – people join companies and leave managers…Why is that?
Do you know people at work who have a title (like VP or SVP) and think they have all the power and are the bomb? You are picturing people right now as I ask this question, aren't you? So why do they think they are so powerful – does their title give them the illusion of this power?
So what's really at play here? The ego! The problem with ego is that the ego has no room for others success because it's all about them…right? So all my leaders tuning in today, really pay attention to what may be causing your good managers and leaders within your organization to leave and seek other employment. There may be too many big egos running around that are causing your quality leaders to take their talents elsewhere.
If this situation is happening at your organization, stay tuned as my guest Jennell Jones and I discuss how to park egos and retain quality leaders. Jennell is the CEO of Jennell Jones & Associates, and specializes in Executive Coaching and Talent Management and has over 25 years of experience in human resources talent strategy. She has been a talent management executive for over 15 years and after running executive development for a top 3 pharmaceutical company, she decided to open her own business.
As an executive coach, she works with leaders to assess and enhance executive behaviors such as communication skills, leadership style and stakeholder management.
As a talent management consultant, she is an expert at creating impactful and practical solutions to address talent challenges. This includes challenges with recruitment, development, succession planning, employee engagement, diversity and inclusion.
Website:  www.JennellJones.com
Email:  Jennell@JennellJones.com