Listen:
Does Your Space Inspire You the Feng Shui Way?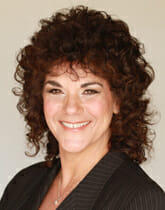 Connie's Motivational quote is by ~ Lada Ray
"In the highest and purest form, good feng shui signifies perfect alignment between inner and outer worlds."
Do you think that your home or office has an energy and that energy may be affecting you – either in a positive or negative way? Have you ever walked into a space – a friend's home, office, or store – and felt very comfortable and at ease without really understanding why?
Today your host, Connie Whitman, speak with Maureen Calamia about having a luminous space, which is restorative and nurturing. It's a place that inspires us, helps us achieve our goals, and ignites our personal power.
Maureen's new book Creating Luminous Spaces, shares her ground- breaking method using feng shui and biophilic design to achieve greater harmony in our lives. By tapping into the wisdom of the Five Elements (wood, fire, earth, metal, and water) we can restore our bond with nature, both in our inner natures and our outer world, which is vital for greater joy and peace in our lives.
Maureen is a feng shui consultant and teacher. An inspiring thought-leader in feng shui, energy and consciousness, she has written for Huffington Post, MindBodyGreen, elephant journal, and OMTimes Magazine.
Website:  www.luminous-spaces.com
Email:  [email protected]
Download "5 Tips to Connect to the Soul of Your Home":  https://www.luminous-spaces.com/lg/5-tips-connect-soul/