Listen:
Rock Your Career in a BIG Way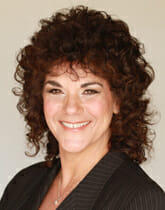 Podcast: Play in new window | Download
Connie's Motivational quote is by ~ M. Scott Peck
"Our finest moments are most likely to occur when we are feeling deeply uncomfortable, unhappy, or unfulfilled. For it is only in such moments, propelled by our discomfort, that we are likely to step out of our ruts and start searching for different ways or truer answers."
How many of us jump out of bed each morning ready to conquer our day?  How may of us wake up each day thinking, "How many more days until the weekend?"
Work is truly work when you dislike your job or dislike where you are in your career – Right?
Don't you wish that you had the keys to uncover your strengths … to make work more fun – you know to really show up with your best …. AND make it fulfilling?
Of course you know the answer is YES!  And you know my guest and I are going to discuss career fulfillment and showing up big in life during the next 30 minutes! So get ready as your host, Connie Whitman, speaks with her guest Pat Roque and they discuss how to live a fulfilling life and create the success that we all crave.
Pat, the Rock Star Transformation Coach, is a sought-after keynote speaker, success coach and author and founded her company in 1988. Pat shares candidly from her "rear view mirror" (including how she bounced back from rock bottom) to fast track your success today.  
She empowers professionals to rock your career and life without selling your soul or losing your mind.  Pat will inspire you to rock your strength, and live your best life with a 90-day success plan.  Her plan helps you focus your priorities and helps you make a quantum leap by up leveling your mindset, skill set and tool set to find your dream role in the next chapter of your life.
Email address:  [email protected]rockonsuccess.com
Website Link:  www.RockonSuccess.com/academy
Free gift – Free trial of the Rock Your Career Transformation "Soul-Searching Assessment":  bit.ly/RockCareerTransformation