Listen:
Ellie Krieger: Celebrate Nourishing Yourself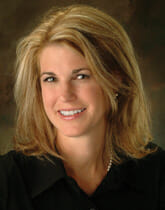 Podcast: Play in new window | Download
Ellie Krieger has a passion for making healthy eating delicious.  As a registered nutritionist, author of six cookbooks, host of Ellie's Real Good Food on PBS and host of the Food Network's hit show Healthy Appetite, Ellie Krieger is the leading go-to nutritionist in the media today.  Recently, she had a Kitchen Chat with Chef Jaime Laurita and me in the Viking and La Cornue Showroom in New York City to discuss her latest cookbook, "Whole in One: Complete Healthy Meals in One Sheet Pan, Pot or Skillet."
Even though some of the science of nutrition has changed, "everything in moderation" remains the same. According to Ellie, the focus today is on increasing plant-based food consumption, including good fats while pairing down on refined sugar. Her website tagline is "Delicious, Meet Healthy."  Just because something is good for you doesn't mean it has to taste bad.  Tune into this Kitchen Chat podcast for more delicious ideas.
Here are Ellie Kreiger's top tips for the home chef:
Make a big pot of something on the weekend
Have two or three weeknight recipes in your back pocket; and
Prep a little.  Boil a dozen eggs.  Cut up vegetables.
Check out Ellie's Facebook Live show called Live from My Test Kitchen on her facebook page.  
And pre-order her new cookbook, Whole in One.