Listen:
AG Bill Barr's Star Shines Bright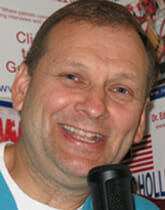 Podcast: Play in new window | Download
Last week Attorney General Bill Barr gave an interview to Fox News' Bill Hemmer in El Salvador.  The lamestream media went almost berserk accusing the Attorney General Bill Barr of being the president's personal attorney unlike Eric Holder being President Obama's "wingman."  Doc Holliday uses clips from MSNBC and Fox News to better explain what darkness pervades this nation and where that darkness is coming from.  Listen to this week's show to know how this new attorney general is working for his country.  Click on now for a show unlike any other to help you know what is going on in the world of rock splitting politics!