Listen:
WTF – Work The Future Today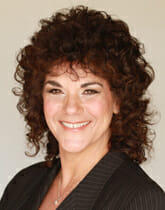 Podcast: Play in new window | Download
Connie's motivational quote today is by ~ Peter Drucker
"The greatest danger in times of turbulence is not the turbulence – it is to act with yesterday's logic."
Are you a leader in your organization?  Do you think that their methods of doing business and the expectation placed on you as a leader are up to date and effective?  I'm guessing most of you just stopped what you are doing and are thinking – "hum, is my organization's methodologies working?"  Now I'll bet you thinking, "probably not!"  You wouldn't be alone.
Today your host Connie Whitman, speaks with Whitney Vosburgh.  Whitney shares his new book with us called, "WTF – WORK THE FUTURE! TODAY: Finding your path to purpose, passion and profit" and the accompanying workbook, "WORK THE FUTURE! TODAY 2019 POCKET PAL: A faster path to purpose, passion and profit"
Whitney's book discusses the need for leaders around the world to adopt a new paradigm of how we do business.  The "Old Story" — the way businesses have been run for decades, perhaps even centuries — has become obsolete.  So where do we go from here.  Stay tuned for the next half hour and learn what changes you may need to make to help your organization flourish!
Here are some fun facts about my guest today, Whitney Vosburgh.  Whitney is the co-founder of WORK THE FUTURE! TODAY, a social venture offering vision, leadership and solutions for maximizing personal, organizational, and societal potential, and co-founder of Brand New Purpose, a brand transformation consultancy that creates purpose-built, values-driven opportunities.
Additionally, he graduated with an M.A. in Religious Leadership for Social Change from Graduate Theological Union, and a B.F.A. from Parsons School of Design in New York.  Whitney is also an artist whose work has been featured in exhibitions throughout the world.
Last, Whitney and his co-author, Charlie Grantham, draw on their decades of leadership experience in consulting, academia and research in the fields of marketing, organizational design and R&D.  Both authors argue that the people, organizations and systems that are "the ablest" — capable of changing in this ever-changing world — are the ones that will survive. In addition, the authors emphasize, they must lead with purpose.
Website:www.workthefuture.today