Listen:
Transform Your Health With Anthony Elfonzia and Lisa Nichols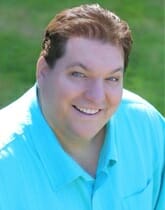 Podcast: Play in new window | Download
As I take seriously my health journey, it is important to share with you the influences I use to encourage me. AND to be open with you that I struggle but am committed to suceed at being the best version of myself. I hope this will help many of you. What would you change about yourself right now if you could?  If you ask any women what one thing they would like to change about their body there is always an answer.  In some cases a very long answer.
So think about this for a minute:
If you had a magic wand and could transform one part of yourself what would it be?  If any part of that has to do with your health then you have come to the right place today!
We need to know when it comes to our outside appearance there is no such think as an instant change.  The question to think about is that with no work, would you actually be changed?
Many people have made changes quickly just to go back to the same place they were.  Not necessarily because they did not really change, but because they never really dealt with the cause in the first place.
When it comes to true transformation it starts by embracing where we really are.  Only by being real with ourselves can we even start the process of lasting change.  Once we acknowledge the true and get to the root reason then we can empower the change to happen in our lives.
Transformation starts in our mindset.  Once we are transformed in our minds and have embraced a new way of thinking,  then it can work its way throughout all of our being.  We are transformed when we embrace with our whole being a new mindset.
Anthony Lisa and Steve will talk with us about transformation and set us on the path to transforming our health TODAY!  So that we can all live as
Thriving
Entrepreneurs