Listen:
Girls and ADHD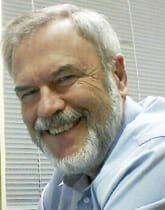 Podcast: Play in new window | Download
ADHD often shows up differently in girls than it does in boys. Usually. How? What factors indicate higher risk outcomes for girls? Consequences of undiagnosed ADHD in girls are much more severe overall, especially in teen years – cutting, depression, anxiety, suicidal thinking, eating disorders. Higher risk for these are 4: Combined Type ADHD, impaired family dynamics, poor peer acceptance and past abuse -physical, sexual and/or emotional neglect.
These topics I discussed with my guest today, Dr. Stephen Hinshaw, Professor of Psychiatry at UC San Francisco and Professor of Psychology at UC Berkeley. He has written and co-authored numerous books, among them Another Kind of Madness: A Journey Through the Stigma and Hope of Mental Illness in 2017 and The ADHD Explosion in 2014 with Richard Sheffler. He directs the Berkeley Girls with ADHD Longitudinal Study which began in 2003 and continues. His website is www.stephenhinshawauthor.com.
Listen and learn!
*** Stay tuned for the sequel, treatment – what helps and how.