Listen:
Expert to Influencer – How to Position Yourself for Meaningful Impact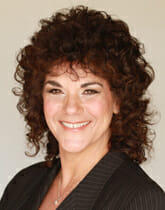 Podcast: Play in new window | Download
Connie's motivational quote today is by, ~ Denis Waitley
"Never become so much of an expert that you stop gaining expertise.  View life as a continuous learning experience."
Are you an expert in your field?  Is being an expert enough?
Perhaps the real question is, based on your expertise how are you influencing and impacting those around you?  Do you inspire others to create change in their life and help guide them on their journey to becoming an expert too?
Today your host, Connie Whitman, speaks with Divya Parekh.   They are going to discuss her book, "Expert to Influencer – How to Position Yourself for Meaningful Impact."  Divya is going to share some tips and strategies to move us from expert to influencer and why this differentiation is so important.
Divya Parekh is an in-demand motivational speaker, a leading business relationship and leadership coach, and an Amazon best selling author. Her new best seller is called, The Entrepreneur's Garden – Nine Essential Relationships to Cultivate a Wildly Successful Business.  This book serves as the foundation for many leaders in business and other organizations.  She also has 8 international #1cbest selling book,
Divya has guided many entrepreneurs, CEOs, and management personnel into realizing their goals and reaching their next level of accomplishment. She accomplishes this through her individual coaching sessions, leadership talks, and workshops.
Website:  www.DivyaParekh.com/speaking
Email:  [email protected]divyaparekh.com
Link to the book "Expert to Influencer – How to Position Yourself for Meaningful Impact": https://www.amazon.com/dp/B07TDN3BYX