Listen:
A Mississippi Candidate for Governor Is Called a Sexist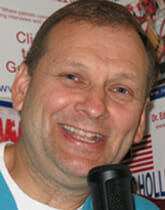 Podcast: Play in new window | Download
The sparks are flying as a Mississippi candidate for governor, state representative
Robert Foster
, is called a sexist.  Why?  He is copying the advice and practice of our Vice President Mike Pence who does not allow himself to be alone with any woman except his wife.  National news networks exploded with the story last week and Doc Holliday's
Rock
Splitting
Politics was one of the very first shows to access Representative Foster after the news story broke into the national headlines.  Listen to Foster's response on this week's show as he tells why Mississippians should vote for him in the Republican Primary coming soon. 
Doc Holliday
also has clips from the House Judiciary Committee's hearings last week with Congressman Jim Jordan and constitutional expert John Eastman. Great show so click on now and don't forget to like our page on
FaceBook!