Listen:
Management Mess to Leadership Success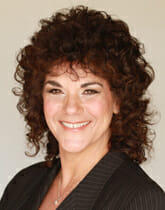 Podcast: Play in new window | Download
Connie's motivational quote today is by ― William Arthur Ward
"The mediocre teacher tells. The good teacher explains. The superior teacher demonstrates. The great teacher inspires."
Leadership, or lack there of, seems to be a big topic in organizations around the world lately. There is so much information about good leadership versus bad, yet most leaders struggle in penetrating their corporation's cultures to change to a quality driven leadership culture.  Why?
Most of you are picturing a leader – or two – in your organization and are thinking, "how the heck did they get to the executive level when they are one of the worst leaders I have ever seen."  How does this happen and how do we stop the madness?
Today your host, Connie Whitman, speaks with Scott Miller.  Scott is entering his twenty-third year with FranklinCovey, and serves as the executive vice president of thought leadership.Scott leads the strategy, development, and publication of FranklinCovey's bestselling books and thought leadership.
He is the author of FranklinCovey's Management Mess to Leadership Success: 30 Challenges to Become the Leader You Would Follow (Mango Media).
He is the host of two shows:  FranklinCovey On Leadership With Scott Miller, and Great Life, Great Career With Scott Miller on iHeartRadio.  Both are a weekly leadership webcast, podcast, and newsletter that features interviews with renowned business titans, authors, and thought leaders worldwide. These shows provide insight and strategies to assist listeners in becoming more effective as business leaders and to improve their personal performance.
CONTACT INFO: https://www.franklincovey.com/managementmess.html