Listen:
Hong Kong: World Synergy and Unpredictability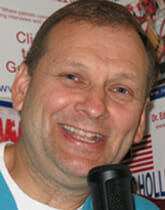 Podcast: Play in new window | Download
Join
Doc Holliday
this week as he opens up the discussion about Hong Kong and the freedom protesters there.  Using clips from CBS News and Fox Business, Doc explains how the protests are affecting China.  But more importantly, Doc uses an essay by
Marc Thiessen
to help his listeners better understand how this event can affect us and the world.  We are not hearing how much is at stake and the seriousness of these protests.  Doc Holliday makes it his business to better inform you this week.  Also, Doc Holliday has just flown back from New Zealand where he spent several days asking people how they felt about President Trump.  Doc will give you all the details in next week's show!