Listen:
SuperHero of Love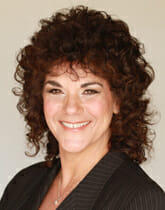 Podcast: Play in new window | Download
Connie's motivational quote today is by ~ Karen Salmansohn
"Often what feels like the end of the world is really a challenging pathway to a far better place."
We have all had to deal with a broken heart at some point in our life, right? Do you remember how it felt? How you felt like the world was coming to an end and your life was over?
Even the memory of that feeling is awful to think about.  Yet, it is part of the chapters in our lives and has actually helped to make us who we are today.
Today your host, Connie Whitman, speaks with Bridget Fonger and they are going to talk about love, healing and how we can take that vibration of love and use it to change the world!
Bridget is a longtime health, lifestyle, and relationship writer, whose work has appeared on Huffington Post, Thrive Global, and Quora.
She is the author of Superhero of Love: Heal Your Broken Heart & Then Go Save the World and hosts the Superhero of Love Podcast.  She is also the creator of Love Forward Talks which is a series of talks where thought leaders share stories that inspire us all to heal, open and empower our hearts.
Website:  www.superherooflove.com