Listen:
Living A Long And Healthy Life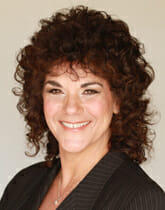 Podcast: Play in new window | Download
Connie's Motivational quote is by ~ Carl Sandburg
"It's not that some people have willpower and some don't.It's that some people are ready to change and others are not."
How many of us have tried to find a way to stop the hands of time… you know – a fountain of youth?  I know I have!
Everywhere we turn, looking young and fit seems to be the message and honestly the challenge.  Our society and media is all about living your best life, in your best body with your best goals.
Today your host, Connie Whitman, speaks with Linda Scheele.  They are going to discuss the 3 most important things for living a long and healthy life.
Talk about a renaissance woman at age 77, after owning three businesses, Linda reinvented her self and became Certified in 4 types of Yoga including Cancer Yoga, as well as becoming a Reiki Master.  Her dance card is really full with about 16 classes of yoga every week.
Linda is also a Professional Speaker on Health Wellness, Aging in Reverse.
Email:  [email protected]
Website:  www.aginginreverse.net
The link to my ebook The Five Tibetans:   http://eepurl.com/gzP7DD