Listen:
Shifty Schiff and Quid Pro Joe!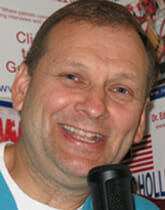 Podcast: Play in new window | Download
Well if last week wasn't a week of
rock
splitting
politics then I don't know how to better describe it.  In fact it reminds me of a song from the 60's that you will know on today's show.  This week
Doc Holliday
plays some of the left wing propaganda from MSNBC and gives commentary on it.  He also plays a fantastic clip of an event that happened in the East Room of the White House last week that actually showed how wise Trump is when he sometimes purposefully misleads the media to accomplish his goal.  You will just have to listen to this week's show to understand.  So get on board and listen to Doc Holliday's
Rock
Splitting
Politics right now!