Listen:
Create Powerful Business with Family with Adam and Kerry Anderson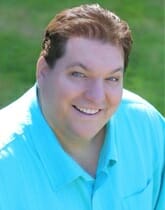 Podcast: Play in new window | Download
Working with family can be both rewarding and challenging.
When we are self employed we need understanding and support from those
closes to us, especially our spouse. If we then are working with our
spouse we need systems and roles in place so that both work and home
life can be enhanced, not hampered by this powerful opportunity.
To help us with this today host Steve Kidd is joined by Kerry and Adam
Anderson. Kerry and Adam share the struggles they went through that
nearly cost them their marriage and their business and then share with
us the powerful strategies they have learned to allow couples to not
just work together but to truly thrive in their life and business
Remember if you can learn the systems, tool and boundaries, working with
your spouse can be one of the most powerful and impactful ways to run
your company. A powerful tool to help both of you stop juggling all the
events in your life and get control over your tasks, passwords, message
and many other things across multiple devices and platforms is the
personal information manager EssentialPIM. Another are you absolutely
must get and keep control over is your finances. One of the best systems
for this is Freshbooks. It's a fantastic invoicing and accounting tool
created for self-employed pros and small business owners and has a
wonderful set of free customizable, professional invoice templates for
virtually any of your needs. You can get them at
https://www.freeinvoicecreator.com/invoice-template/  Using online tools
like these and so many others can be a game changer in how you
communicate and succeed in your family run business.
Learn other tips and tricks for running a successful business with
family on today's episode of  Thriving Entrepreneur