Listen:
Living Full Out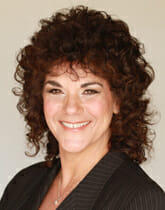 Podcast: Play in new window | Download
Connie's motivational quote today is by, ~ Helen Keller,
"The only thing worse than being blind is having sight but no vision."
Lately, do you feel like everyone seems to be compelled to complain about almost everything in his or her lives? It's almost as if there is an epidemic of self-pity, woes me, getting stuck in their sad story, and the feeling that their life is so much more difficult than those around them. Enough…right?
Well today your host, Connie Whitman, speaks with Nancy Solari. Nancy is an authentic, passionate, and successful example of how you can live the life you want with the right mindset and foundation.
Regardless of the challenges you face, with perseverance and a desire for greatness, you can begin living full out. Nancy is a best-selling author and renowned speaker in business success and personal motivation. As a life coach, she has empowered people to overcome their physical and emotional challenges and achieve their goals. When Nancy was sixteen years old, she was diagnosed with retinitis pigmentosa and has experienced progressive vision loss over the years. Despite her prognosis, she was resilient in creating a vision for her future and determined to live with purpose and follow her dreams.
She went on to work for Good Morning America and Entertainment Tonight, had a professional music career, and was a top-producing Realtor in Southern California. Today, Nancy hosts the national Living Full Out Show and is an inspiring example of creating a successful life through determination and positivity. Nancy believes everyone is capable of overcoming adversities and living full out. Living Full Out website: https://livingfullout.com/ Email: [email protected] Follow audio podcast at http://www.webtalkradio.net More about Connie at http://whitmanassoc.com