Listen:
Hear About Daphne Barak's New Book Digging into Rick Gates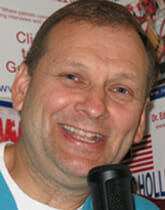 Podcast: Play in new window | Download
In this week's show,
Doc Holliday
interviews Daphne Barak as she describes how Rick Gates became such an important piece of the Mueller Report about the Russian collusion hoax. She is a fascinating author and speaker and her engaging conversation will make you want to buy her book because she not only tells us about Rick Gates but also gives juicy details about President Trump and our first lady.  Do you know what two things the president loves that almost lost Mike Pence the vice president slot?  Did you know why Ted Cruz got under Trump's skin at the RNC convention? And why did Roger Stone play a role in the Mueller report that was set to trap who?  Better listen to this week's show to discover what you have never heard before in this exciting interview about the new book
To Plea Or Not To Plea
!