Listen:
Michael Kornick and His Culinary Journey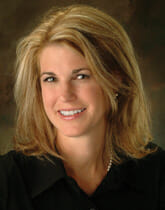 Chef Michael Kornick's culinary journey has taken him into some of the greatest kitchens in the world. He is a nationally recognized leader in the culinary arts. His inspiration began at home, cooking with his grandmother and mother. Chef Kornick recalls, "They took a lot of pride and passion in bringing family occasions to the table with joy and love, so I started cooking at a very young age."
At 15 he took a job at a restaurant busing tables and washing dishes. He came of age at a time when American culinary arts and American chefs were just beginning to find a voice in a bigger culinary world. He was "fixed on honing his skills in restaurants that were really actively pursuing something special, something that people believed was going to be important."
Michael liked the creative aspect of cooking and was interested in business.  He is a successful restaurateur and remains active in supporting the community. Recently, his restaurant Marshall's Landing in the Merchandise Mart prepared delicious bites for the annual CHILL event. And Marshall's Landing also provided great food to celebrate Women's Entrepreneurship Day to benefit Wings. (Photograph courtesy of Armin Korsos). On this Kitchen Chat with Chef Jaime Laurita and me in the Viking Showroom, Chef Kornick shares his tips on success for aspiring chefs and restaurateurs:
Chef Michael Kornick's Top tips:
1. Today a much broader opportunity exists for aspiring chefs in places all over the country.
2. Go to a place where you can learn to cook from a passionate teacher.
3. Have a really good lawyer and a really good accountant.