Listen:
2020! Start Your New Year with Doc Holliday's Rock Splitting Politics!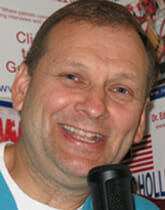 Podcast: Play in new window | Download
If you thought 2019 had more than usual political rocks splitting then you had better get ready for a landslide of rock splitting politics in 2020.  Doc Holliday kicks this year off with clips from Lou Dobbs of Fox Business about the drone strike killing the Iranian terrorist, General Soleimani.   Doc also provides a clip that allows you to listen to prayers for our president just before he addressed the kickoff campaign event of Evangelicals for Trump in Miami, Florida.  Doc has a lot to say and this year provides unique opportunities for rock splitting politics to drop down in amazing ways.  So listen to this years' first show and get ready for rock splitting politics like you have never heard before.  Truly it is amazing to bring to you Doc Holliday's special perspective that you will not hear anywhere else!