Listen:
2020 Vision for Your 2020 New Years Eve Special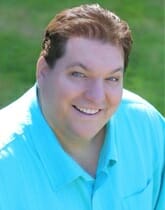 Podcast: Play in new window | Download
Now is your time to develop 2020 vision for your 2020. 2020 is going to
be the most amazing year of your life. But you must be ready!You Must Be Clear!
Clear on who you are.
Clear on What you are meant to do!
And Clear on who you are meant to serve!
Clarity is powerful!
If you do not have the clarity you need you will not be able to
capitilize on all that 2020 has for you.
Listen in as host Steve Kidd spend the entire episode sharing with you;
pouring into you. Steve sees amazing things for you for 2020.But you
need to be clear in order to do achieve all that 2020 has for you. Are
you ready to get 2020 for 2020. Then listen to Steve as helps you get
clear today on Thriving Entrepreneur.