Listen:
Achieving Freedom From the Inside Out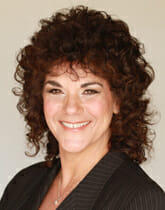 Podcast: Play in new window | Download
Connie
's Motivation Quote Today is by ~ Don Miguel Ruiz
"You see, everything is about belief.  Whatever we believe rules our experience, rules our life.  The belief system we create is like a little box we put ourselves inside of; we cannot escape because we believe we cannot escape.
That is the situation.  Humans create their own boundaries, their own limitations.  We say what is humanly possible, and what is not possible.  Then just because we believe it, it becomes truth for us"
Have you ever struggled with feelings related to your self-worth, fear of rejection, shame and blame?  Would you ever describe yourself as fascinating, imaginative and a capable human?  Would you ever use these wonderful words to describe yourself?
Do you feel like you are capable of enthusiastically work through life's inevitable obstacles while rearranging yourself mentally, emotionally and physically?  This is pretty heavy stuff to contemplate…right?
Today your host,
Connie
Whitman, speaks with HeatherAsh Amara. HeaherAsh's  goal is to help others achieve freedom from the inside out, genuinely believing that we are all fascinating, imaginative, capable beings.
HeatherAsh is the founder of Toci—the Toltec Center of Creative Intent—and the author of a number of books including her newest book THE WARRIOR HEART PRACTICE. She brings an openhearted, inclusive worldview to her writings and teachings, which are a rich blend of Toltec wisdom, European shamanism, Buddhism, and Native American ceremony. She lives in Austin, Texas, and travels extensively.