Listen:
Unprecedented Time in History for America and the World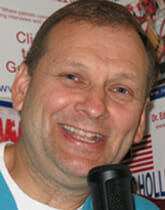 Podcast: Play in new window | Download
Join Doc Holliday in an assessment during these unprecedented times in the United States and the world! We have times that rhyme with what we are facing but never has the world witnessed so much so fast in a globalized economy. Doc Holliday reflects on this past week in coronavirus numbers, the stock market, and the bill that finally passed Congress and was signed by President Trump. These are days when the news is rapidly changing so hear what Doc Holliday has to say and for those who did not get to listen to last week's show, please go back and listen to Doc's interview with Pastor Paula White-Cain for her input in these challenging times for our country and this world. Wash your hands, live to help, and pray for the end of this pandemic.