Listen:
Connecting with Friends: Chef Jaime Laurita in His Kitchen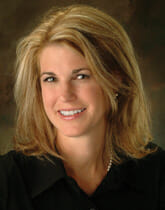 Podcast: Play in new window | Download
Let's connect in our kitchens! I know this is a difficult time, dear foodie friends. We can all feel a bit disconnected and discouraged. Please know that you are not alone. Please reach out to others in your community.
My dear friend and co-host, Chef Jaime Laurita and I recently had a Kitchen Chat by phone in our respective kitchens. How odd this felt not to actually be in person recording. Just a few weeks ago, we were celebrating on the red carpet in Los Angeles as Kitchen Chat was inducted into the Taste Awards Hall of Fame.
Life can change so quickly. Yet connecting and celebrating are still important hallmarks of humanity, even though it might temporarily be in a different way. Both Jaime and I had separate "Shelter in Place" birthday celebrations a week apart. Thank you for the many birthday wishes that you sent my way via social media.
Chef Jaime has been connecting with everyone via Instagram Live with great cooking classes. Here is a link to his Instagram. We will start recording several Kitchen Chats by phone with chefs in their kitchens. I hope you will be encouraged by these conversations. And I hope that you will remain positive and utilize this time to pursue your passion and purpose. This is a season that will soon be behind us. Please stay connected and know that you are celebrated in the Kitchen Chat community.
What dishes are you cooking in your kitchen?
Savor the day!