Listen:
Yogi On The Green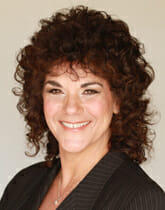 Connie's motivational quote today is from pintrist.com
"Golf and life are a balance of commitment and letting Go."
Are you an avid golfer?  Have you ever thought about combining yoga to improve your Golf game?  Do you think I have lost my mind?
Well, I haven't lost my mind and the concept of combining golf and yoga is a brilliant combination that my guest today actually uses in his life and has written a book called, Yogi on the Green.  Are you intrigued?
Today your host, Connie Whitman, speaks with Victor Stringer.  Victor is a 78-year-old certified Kundalini yoga instructor, as well as a member of the Kundalini 3Ho Foundation International and Southern California Golf Association.
An avid athlete, Stringer enjoyed playing various sports but found when he incorporated yoga into his life, this brought him the most joy and helped him emotionally, mentally and physically on and off the golf course. Stringer combined his love for golf and yoga and wrote the international best-selling book, Yogi on the Green.
Website: http://yogionthegreen.com/