Listen:
Leadership and Psychology Needed to Navigate the COVID -19 Virus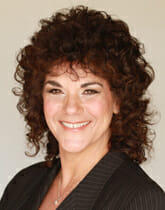 Podcast: Play in new window | Download
Connie's quote today is by ~ Joel Osteen
"Just because we're in a stressful situation doesn't mean that we have to get stressed out. You may be in the storm.  The key is, don't let the storm get in you."
Right here and right now the tides are changing. You and your entire team are probably getting set up and working from home – how's that going?
What other stressors are you feeling as everyone seems to  be looking to you for what to do next? As a leader, you know that your steadiness will help your crew keep their wits about them, right? How will you keep your ship on course?
Today, your host Connie Whitman, is doing a second show about the state of affairs we are all facing with COVID-19. Connie's guest is Lori Anne Reeves and she is not only an expert on leadership, she is an experienced Psychotherapist. We are going to discuss her new book, "The Easy Ask: Make More Money Having Simple Sales Conversations."
In her book she unravels the psychology behind sales, leading and running a thriving business. LoriAnne is a Sales & Business Strategist, Professional Psychotherapist, Speaker & Writer, and Premier Success Coach.
As an entrepreneur for over 20 years, LoriAnne helps her clients understand how a business model, sales and marketing plans all align to work together for growth, profit and sustainability in business.
LoriAnne's Website:  www.LoriAnneReeves.com
LoriAnnes's Email:  [email protected]
Connie's Website:  www.whitmanassoc.com
Connie's Email:  [email protected]