Listen:
Special Assistant to President Trump, Kelly Sadler, Is Doc's Guest This Week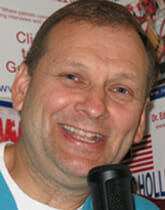 Podcast: Play in new window | Download
Wow, do the

rocks

of politics ever stop

splitting

? This week former White House special assistant to President Donald J. Trump,

Kelly Sadler

is

Doc Holliday'

s guest and there is so much to talk about concerning General Flynn, unmasking, and just what the Obama administration was up to during those weeks just before Trump's inauguration. Yes, strap on your seat belts and get ready to hear from Kelly Sadler but that's not all. Doc also interviews microbiologist

Dr. Dean Hart

about where we are  and what we need to know in this coronavirus pandemic. What a great show for everyone across America so be sure to send this link to your friends and let's get this great information out there to freedom loving Americans everywhere!