Listen:
Never Heard Before Sound Bite of General Flynn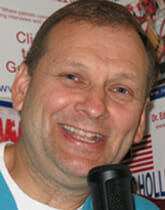 Podcast: Play in new window | Download
Doc Holliday
has an exclusive sound bite that he recorded speaking with General Flynn at the Republican National Convention in Cleveland, Ohio, in 2016 that shows why General Flynn was and still is a threat to the policies set in place by the political radical left-wingers within the past Obama administration. Join Doc Holliday this week as he explores how and why the radical left was willing to concoct a coup against the dutifully and constitutionally elected 45th President of the Untied States. Last week saw the release of unbelievable transcripts describing how the American people and American voters have been misled by the political leaders of the Democratic Party. Click on now and hear General Flynn in his own words and voice say what caused the radical left to fear him so much that they improvised a plan to eradicate him from the incoming Trump administration in early 2017. General Flynn is an American hero and his suppressed voice needs to be heard once again and it starts here on Doc Holliday's
Rock
Splitting
Politics!