Listen:
Innovation During Pandemic Called Byppo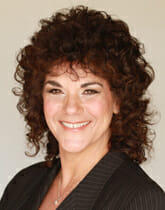 Podcast: Play in new window | Download

Connie's motivational quotes for today is by – WILLIAM POLLARD
_"WITHOUT CHANGE THERE IS NO INNOVATION, CREATIVITY OR INCENTIVE FOR
IMPROVEMENT."
 _
Have you been trying to support your local restaurants, and small
businesses during the COVID-19 lock down? These small businesses are the
tapestry and backbone of what makes our community's special.
As off putting as this situation is … quarantine, isolation – and
mask wearing has been … with these guidelines and to some degree
public fear have caused small businesses and entrepreneurs to reinvent
themselves. Times of change and crisis beg for the spirit of innovation
and wow – have we ever gotten it!
Today your host, Connie WHitman, speaks with Victoria Liu. Victoria is
24 year old and graduated from University of Florida at the top of her
class with a Masters in Accounting. She is the CEO of Byppo. Byppo was
designed to allow fans at sporting events to skip the line at
concessions by ordering through Byppo mobile web app.
Interestingly enough, with COVID-19 Pandemic, Victoria quickly shifted
her business model to include restaurants in order to help with the
efficiency of their curbside delivery. It allows vendors to easily list
their products, so their customers can quickly and easily pick it up
through curbside delivery. She has truly embraced the entrepreneurial
spirit and is shifting gears with these changing times!
Email: [email protected]
Website is: www.byppo.com [1]
App can be found at: app.byppo.com [2]
Check out Byppo's featured on TV: ABC's WCJB TV20 [3]
Connie's Free CSA: www.whitmanassoc.com/csa [4]