Listen:
The Magic of Affirmation Power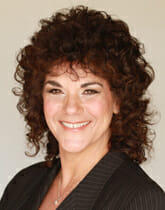 Podcast: Play in new window | Download
Connie's motivational quotes for today is by – Charles F. Glassman
"Believing in negative thoughts is the single greatest obstruction to success."

Would you consider yourself a positive or negative thinker? Another way to think about this question – are you a glass half full person or glass half empty person? Do you feel like life is happening to you or that you are fully engaged in your life choices and results? Really be honest with yourself!
Seeing all the bad things that are happening around the world, are you finding it hard to see things from a positive perspective? Don't worry, we got you and help is on its way.
In the next few minutes, you'll hear about a new way of seeing the world to help your glass overflow!
Today your host, Connie Whitman, speaks with Michele Blood and they are going to talk about her latest book, "The Magic Of Affirmation Power." Michele shares her story of how she went from being a rock singer in Australia to having a near- fatal car accident and healing herself through positive Affirmation music.
This music she calls MusiVation™. She created this new form of positive thinking through music and went onto work all over the world with such greats as Bob Proctor, and sharing the stage with Bob and Dr. Wayne Dyer, Louise Hay, Dr. Deepak Chopra and so many other wonderful, Positive Teachers and authors.
Website: www.MicheleBlood.com
The link for the free gift is:
http://www.MicheleBlood.com/EnlightenmentOfChange
Free link to Michele's daily webinars: www.ReceiveDivineLight.com
Connie's Free Communication Style Assessment (CSA): www.whitmanassoc.com/csa