Listen:
What's Happening in America Now?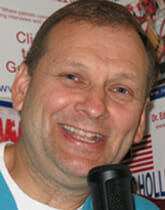 Join
Doc Holliday
as he entertains the question, "What's Happening in America Today?" Doc uses a clip from Tucker Carlson of Fox News to formalize the immediate question. Later Doc plays a sound bite from U.S. Senator
Tim Scott
after his police reform bill is put down by the Democrats in the U.S. Senate. As an African American Republican, Senator Scott is literally denied access to the mainstream media—-if he were a democrat he would have round the clock coverage by our fake news media because he is brilliant, passionate, and tells the truth in a way that he is denied attention by a corrupt media. Where is the NAACP when a great black man needs them to point out the injustice the media does to Sen. Scott? Oh, I forget, the NAACP says it is non-partisan but they must say that just to protect their tax-deductible status as an organization. Doc Holliday looks into what is happening in America and why—-and next week, Lord willing, former speaker of the house, Newt Gingrich, will be able to add to this discussion in an interview with Doc Holliday. Click on now for another dive into the deep wave of
Rock
Splitting
Politics!